School boards and counties have been making headlines recently with various political arguments over curriculum, some of which have students and teachers alike protesting proposed changes. While the question is certainly an important one, there are some other issues that are just as pressing for schools' needs, and more importantly, students' needs, that are not being addressed. They are also not receiving the publicity that these protests have received, but they do deserve the same level of attention.
First, students are suffering from a lack of adequate textbooks in classrooms. The curriculum question is almost a moot point in many classrooms, as there are not enough textbooks to go around. Students are sharing, and photocopying, and teachers are assigning different reading assignments to half of the class one night and the others read it the following night. Generally speaking, there is a shortage of school supplies and teachers are well known for reaching into their own pockets to supplement supplies with their own purchases. But textbooks are a whole other level of difficult to work without, and it would really behoove the school district and boards to pay attention.
Second, there are some schools that have been underfunded and unable to keep up with expanding class size. Some of these campuses have not been expanded since they were built, many of them forty or fifty years ago. Students have vastly outpaced capacity, and many of them have class in portable office buildings that are brought on site. Meant to be a temporary fix until buildings could be expanded, these portable buildings appear to be here to stay. As it is, there is scarcely a child in the city who has not had a class held in one of these mobile office buildings. While conditions are fine, these were meant to be temporary locations for students until more space was added, and it simply seems that by sticking them in temporary mobile offices it is becoming a lower and lower priority to fix up any of the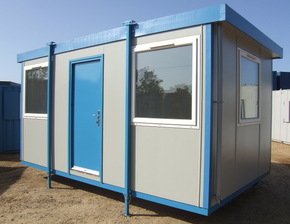 schools that need the extra space.
Lastly, almost every school in the area is underfunded, which ultimately means there are fewer textbooks and students having classes in mobile office buildings. But it also means that extracurricular activities are taking a hit, as are elective courses. Being forced to let go of teachers and certain supplies means that elective classes such as art and music are being cut back, and certain sports teams are no longer school funded. Many of them, determined to still continue to play, are using old uniforms and doing their own fundraising and carpooling to the various sporting events.
It is true resilience that so many kids continue to thrive in spite of all of these cut backs, and in spite of the relative disinterest of adults in their plight. Governments are continually finding places to cut corners and balance their budgets, and public education continues to be one of the places they pick on, most unfortunately. By talking about this issue, perhaps we can raise some awareness.